Soul Graffiti Featured Events
Summer is just around the corner. We have some great full band and acoustic events, including Ableton Live, ProTools, and Logic Production workshops featured at Soul Graffiti Studios.
Members of Heather Normandale, Honey of the Heart, Justin Ancheta Band, Cello Joe, DJ Fossil, and an 11 piece Soul Graffiti Band is featured August 3rd for the Village at Mammoth Superduper Festival. 
Please share this event. The Village has offered this event FREE, so get your groove-boogie on all evening long and enjoy the resort and nature with us. The crew will be there for the entire weekend, so try to connect with us if you can around the show also if you are in the area. you can email soulgbooking@gmail.com for more band whereabouts information.
We've got a busy season budding and blooming in front of us! House concerts, weddings, festivals, mini tours and more. Stay tuned to our show page for more and updated information. Upcoming Shows + Announcements
Soul Graffiti Studios and Garnish Music Productions Team up for Music Production Courses in the Bay Area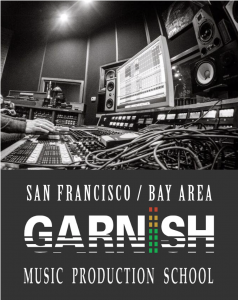 Heather Normandale Band – June 1st – Santa Rosa, CA – Private Wedding
Justin Ancheta Band & Soul Graffiti – June 21st – Nevada City, CA – Private Party
Honey of the Heart – June 23 – Berkeley Hills CA – Private House Concert (SOLD OUT!)
Honey of the Heart – July 4-7 – Quincy CA – High Sierra Music Festival

Justin Ancheta Band – July 27th – Nevada City CA – Private Event
Honey of the Heart – August 4-12 – PNW Mini Tour – OR, WA, and BC

????

Studio

?

News!

?

?

?

?
Honey of the Heart has recorded six full band tracks here at Soul Graffiti Productions and are currently working on a few acoustic tracks which will be released this year, leading to a full studio album release.
Some of the musical gems laying tracks on this album are Fred Doumbe?, Adrienne Shamszad?, Jesse Weber?, Richard Jones?, Gary Regina?, Shannon Hayden?, Dj Fossil? and more.
We will be asking for some support to get it launched by spreading the word and showing up to celebrate with us.
Please enjoy the abundance of music and stay in touch with us as we create, record, share and perform in the coming season!
On another note, Book us now for #wedding season! we still have some late summer and fall openings <3
Our Featured Artist(s) of the month lands with TWO features this month. We have the new release of Tom Quell, from the Bay Area. And we have the amazing group Collision of Rhythm. Check out there video's here, and get Tom Quell's release that comes out June 14th! They both will be added to the Soul Graffiti Artist Roster. For booking information, please email booking@soulgraffiti.info