Soul Graffiti is excited to support Education on multiple fronts.
We are honored to stand for social change through creative expression, environmental awareness and community growth. We believe that the human spirit thrives when it is doing what it loves most, whether that is expressing ones self through music, standing for or developing something you deeply believe in.
Soul G is proud to have a polished studio, and a few slots ready to serve children and adults, beginners and advanced alike! Ukulele, guitar, piano, voice, percussion and more! Call us up at 510-463-GROW to schedule a lesson now! Group lessons and purchasing a series is a good way to save & deepen the learning. Music lessons make great gifts! Click HERE to meet our awesome instructors!
Click the highlighted text above for more information on group, couple, or individual consultation, training, coaching and more.
Scroll down for a list of our partners and collaborators as well as to hear more about what we offer, and have done in the past.
——————————
School Assembly, Presentations and group Lessons & Activities.
We are going to two schools in SoCal, and a few in the Bay Area. The presentations are as followed:
Aquaponics – Environmental Science Education: Quantum Growth Institute has created a comprehensive learning station of Environmental Science using aquaponics as the base. Subjects in a real-life scenario can be covered in curriculum that can focus on Chemistry, Biology, Math, Environmental Science, or Gardening. For more information on how this system works, check out this education demo on the beginnings of conception: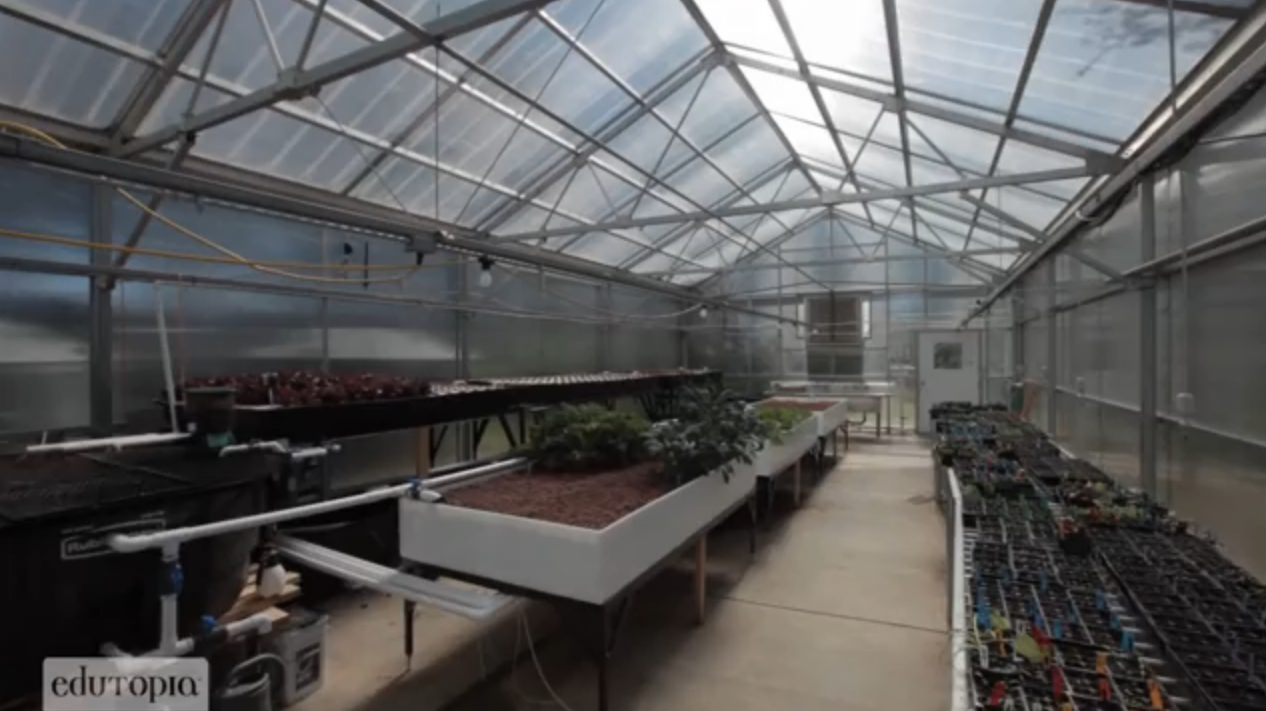 If you would like to have a system for education and cultivation at your school, Please contact us at booking@soulgraffiti.info
Math-Music-Ethnic-Cultural-Sharing,
A two fold presentation on the idea of expanding ones mind and capability of comprehension through intentional rhythm base. The idea would be to grasp the concept of simple rhythms (2 and 3 beats) and find multiples that can loop to create songs, or a pattern for vocals and/or melody to follow, a rhythm bed. Pictures also can be shown to describe songs with different complex rhythm structures (see attached 20 pointed star image – a song in 5-4, or 10-8 rhythm).
I would prefer to do this as two separate presentations, but can combine if needed into one 45 minute class.
1) math-music and different times of the world, all equaling one.
     45 minute class – start with example of 2 different songs. then go into rhythm and clapping out 2s and 3s, patterns and syllables (ta-ki-di). The class would have some examples of drawings of songs and different times, as well as potentially doing their own drawings (easier for lower grades, and for ages 10 and higher – complex patterns using circles connecting)
2) Cultural sharing of music styles from parts of the world, using different time signatures.
     45 minute class – start with example of 2 songs. Then go into teaching the kids a pattern to allow them to participate in movement with some songs. End the class with performing again, but allow for participation with rhythm and vocal sounds.
If it is done in this order, the kids/adults will be more inclined to understand the movement(s) we are working with.
More about eco-art education:
Class Description: A sharing in multi rhythmic modality and cultural/ethnic musical technique that can connect to the basic beat of the heart and pulse at an elementary level, as well as engaging in more complex rhythms that can dive into math-music and divisions of time.
Justin Ancheta and Morgan Nilsen are the presenters. Justin Ancheta is an Environmental Scientist with a Degree in ENVS and Music. Ancheta combines his passion for the environment, math, and music, to engage audiences both as a performer and as a teacher of the arts. Morgan Nilsen is a graduate from Eastman School of music with a focus on Ethnomusicology and clarinet. Nilsen combines he deep understanding of balkan, middle eastern music, and klezmer, to infuse deep traditional music with a new spirit of her own. The two presenters have their own world music group called "Cradle Duende" that has toured throughout the nation in past years, including Hawaii to New York. More info on the group at: www.cradleduende.org
30-45 minute classes: start with example of 2 songs. Then go into teaching the kids a pattern to allow them to participate in movement with some songs, also ability to show some picture examples of different rhythms. End the class with performing again, but allow for participation with rhythm and vocal sounds.
Education outreach at festivals, schools, community events – bringing the 'pleasant revolution' to fruition with actions happening. Localizing efforts of food production, home production and retainment of energy usage, as well as daily transportation. This holistic approach is the idea, bringing fun events and cultural sharings where we go. Pedal powered events for education with sound and lighting is to get the youth excited about the localizing efforts and then go more in depth to why it is so important. Maybe you can write down some words, and/or Jerome, on your ideas for the future and what a Sustainable Auburn would look like. I see if things are happening where we live, it is the footprint that can expand to the outreach for the future work together.
Soul Graffiti would like to support the efforts of Jonathan Youtt at The Place For Sustainable Living, Oakland CA. Please visit their website: http://www.aplaceforsustainableliving.org/ as well as coming to the upcoming Earth Day event on April 22nd, 2012: Bay Rising Tour
Here is some more information on what The Place For Sustainability is about:
We are a public-serving, experiential learning center to showcase and foster sustainable living practices, urban homesteading, community resiliency & preparedness, social justice and artistic expression. Our goal is to incubate a local sustainability hub to allow people to see solutions in practice; to gain access to the knowledge and resources to empower them to take action in their own lives, neighborhoods, towns, cities and bio-regions. We hope to grow this green-center model into communities across the world in partnership with community centers, schools, park & recreation facilities and other local organizations.
Components
Demonstration Stations / Educational Exhibits

In a variety of sustainable practices: Rainwater Collection, Grey Water Systems, Composting, Aquaculture, Renewable Energy Systems (Wind, Solar, Geothermal, Pedal Power, etc), Gardens in a variety of Containers, Rooftop, Window boxes, etc.

Urban Garden/Farm

Vegetables, Fruits, Culinary Herbs, Native Plants, Medicinal Plants, Micro-Greens, Chickens, Bees and other beneficial insects and animals, Nursery & Greenhouse

Workshops

Gardening, Farming, Permaculture & Homesteading, Rainwater Harvesting, Greywater Systems, Natural Building: Cob, Strawbale, recycled/reclaimed materials, Mycelium/Mushroom Remediation, Renewable Energy Systems, Food Justice, Food Security, Slow Food, Composting (including Vermiculture), Arts and Crafts

Green Corps—Resiliency Response Teams

Training & coordinating local volunteers in neighborhood sustainability projects

Art Barn

Featuring a craft & costume shop, open space for rehearsals, classes, art exhibits and performances.

Community Shop Spaces

Bicycle Mechanics, Art BIKES, and bicycle trailers, Metal, Wood & Other Crafts(Silkscreen, Ceramics, etc), Bus /Auto Mechanic (Biofuel Conversions & Carshare)

Community Art Projects/Sculpture Garden

Featuring local artists' creative work using natural materials and environmental themes
1121 64th Street
Oakland, CA 94608
email: info(at)aplaceforsustainableliving.org
We are here to help in the process of creating educational entertainment to facilitate a dynamic environment where kids and adults can learn specific ways on balancing their personal effects on the environment and society that surrounds them. This can be refered to as creating a Social & Environmental platform for positive change.
We are all healers and have the capability of being each others support. In order to establish this, a group of individuals must make a conscious effort to connect to one another at a level that is deeper than modern-day family values. This pamphlet is our active philosophy, as well as booking information for educational performing arts group; Soul Graffiti Productions. If you resonate with either, please contact us at booking@soulgraffiti.info, or pass this on to a friend.
ECO EDUCATION & ENTERTAINMENT
We bring a cultural and environmental presentation called 'SF Sustainable Now' to schools across the country.
'Rock The Bike', a team of inventors and advocates who bring bicycle culture into communities, and 'Zambaleta World Music & Dance School' have joined together for the ' SF Sustainable Now' presentation where we perform musical traditions and teach science. We share the values of teaching children environmental awareness, and have created an interactive presentation to inspire students to be the sustainable change in their own communities.
The presentation is two-fold. We bring together environmental sustainability lessons with music from cultures around the globe. We also promote a healthy lifestyle by getting kids moving and dancing. The performance is amplified and powered by students from the audience pedaling the bicycles. When we bring this pedal power revolution to schools, students will be powering their way into a sustainable era with a new cultural understanding.
Teaching people the value of environmental awareness is of the utmost importance in our global society. Our interactive presentation is to inspire the audience to be the sustainable change in their own communities.
PRESENTATION OUTLINE:
The presentation starts with an attention grabbing performance by the Zambaleta
World Music School Outreach Team. These professional musicians share songs from cultures of Latin America, the Middle East, and Africa. Using a variety of performance techniques of artists, actors, musicians, and skilled techies, we inspire students to be the change they wish to see. In today's mass produced music culture, we aim to show how live musical skills can have a real place in community. We sing original songs in many different languages that promote respect for cultural diversity. Our music crosses all borders from reggae to the Balkans.
In teaching how to become 'sustainable now', we look to the past, learning from the strong community, family, and traditions that ancient music embraces. The Eco-Education part of the presentation demonstrates pedal power and allows for the local community to realize the power to produce their own in life, whatever is wanted in abundance. In today's society, we must realize that we create our surroundings as a culture and community. If we want to see better family, community connections, health and sustainability, we must echo and reverberate this in our daily practices, in showing gratitude for the simplest gifts, such as power. Our motive is for the audience to walk away from the performance with an understanding of interconnectedness of humanity and the environment. We allow for questions after the performance so that the audience can get a better understanding of where we are as a culture and where we can be, opening ideas on local food growth, supporting sustainable clothing and housing, and raising the overall awareness of society in a direction of less disparity and more prosperity.
PRESS:
"This human-powered system requires NO electricity! They are off the grid! Global Exchange
March 27, 2010
"The bike is about so much more than transportation or environmentalism or physical fitness," Rock the Bike Founder Paul Freedman states. "It's about bringing the element of magic into our communities."
Students in today's instantaneous society do not know where their energy comes from or how much they are using. When a light switch is turned on, energy is coming from somewhere. With our custom pedal power education rigs, 'Rock The Bike' teaches students to relate the devices they use every day to their own leg power. The presentation closes with students pedaling the bike blender to create smoothies to share and live music to dance to. The experience of pedal power allows for students to really get the message by creating a physical memory that will stay with them the next time they are flipping electronic devices on and off. This presentation brings together elements of science, music, exercise, and a sustainable healthy lifestyle.
"El Arbol" being built for Eco-Education & Cultural Awareness Tour
"What you get is a mix of Live Bands, Dj's, state of the art visuals, and art that collide together to make the best entertainment package on the west coast." (co-founder of soulgraffiti.info)
MISSION:
In early 2005, Soul Graffiti Productions, was created to promote the positive atmospheres of group gatherings in all forms. The founders of Soul Graffiti have been working in the industry of entertainment for over twelve years and take pride in producing the right vibrations and frequencies through visual lighting and sound to create the best atmosphere to fit the situation. Soul Graffiti Entertainment is dedicated to the deeper meaning of group gatherings. Whether it is a small camping trip to a large stadium, every group gathering has a healing quality through the collective one-mindedness of the entire group. It is very similar to what happens with sports teams or any other group effort. A great aspect of Soul Graffiti Entertainment is that it looks beyond the business side of entertainment and into the realm of what it does to the psyche on an emotional level for everyone that is involved, the audience, performers, workers, and volunteers.
If you are interested in bringing our talent and specialties to your event or party, please contact us at booking@soulgraffiti.info to discuss the details. Please state: date/time/location/and event details on what you would like to expect from us.