Music Tours, In Studio Video Production, July News 2017
It has been a whirlwind of adventures happening. We are going to list everything here so you can find the best way to connect to what inspires you. We have events happening, audio and video productions from our studio creating, and new musical and inspirational material for you to listen to. Thanks for staying in touch and checking out the new website, cool new video's from the road and studio, and awesome events this summer and fall season.
A wedding we did in Nevada City this past month.

Soul Graffiti Productions just finished the busiest Pedal Powered Music Months to date, partnering with Rock The Bike on regional events. We had earth day, week, and month, fully celebrated! It felt great to be giving thanks and raising consciousness at the events we were doing. More Pedal Powered shows are still coming up:
7/22/17 Pedalfest at Jack London Square, Oakland 12 – 6 pm
8/12/17 APEN Richmond Asian Pacific Environmental Network 12-3 pm
Honey Of The Heart is on Tour through the Midwest. Justin Ancheta & Maren Metke of Honey of the Heart just completed the High Sierra Festival in Quincy where they performed both Friday and Saturday day and night.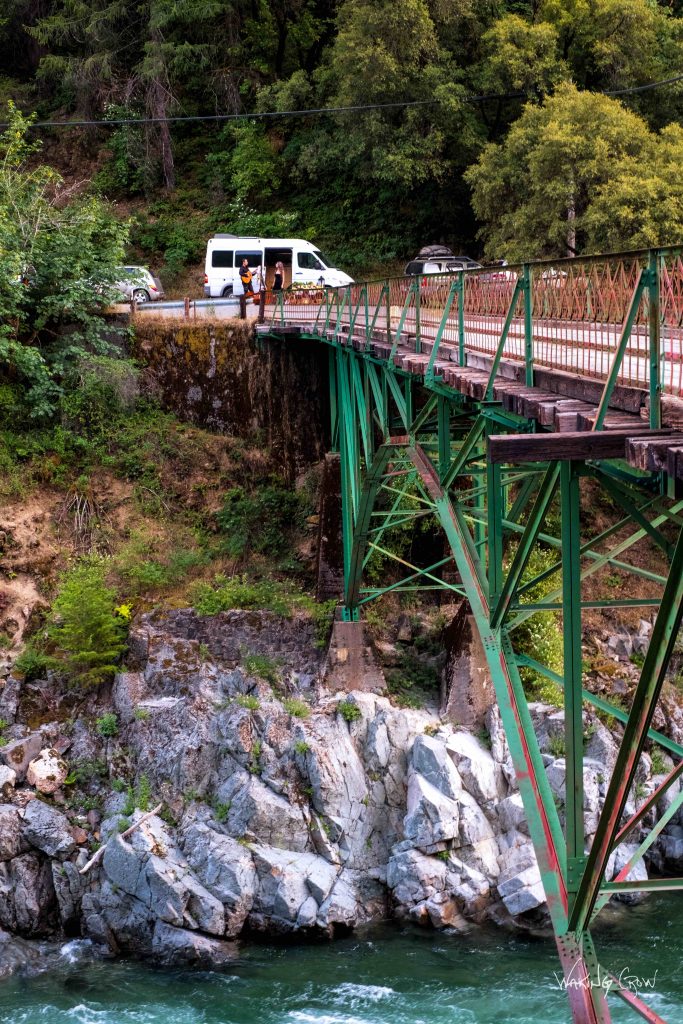 They are currently in Idaho, on their way to "Knotty Pines Supper Club" for a Thursday and Friday gig that starts their Mountain Time Tour. This summer, Honey of the Heart is coming through eight states, traveling in the new Mobile Soul Graffiti tour van, Nalu. Their tour schedule can be found at www.honeyoftheheart.com. Here is a quick list for you to see:
Frobeck, Brett Hunter, Rainbow Girls, Cosa Nostra Strings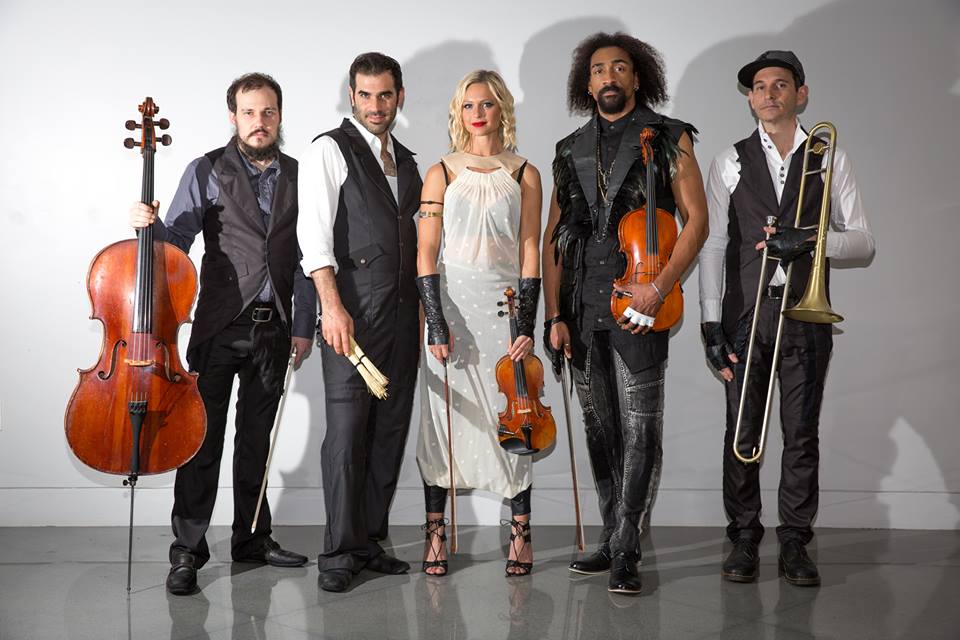 , Rhythm Cafe, Moldover, and Honey Of The Heart have all done video and audio content at Soul Graffiti Studios in Oakland. Check out the content here, or come back soon for more updates on the amazing artists we are getting through Soul Graffiti Studios.
Cosa Nostra and Rhythm Cafe are our next two releases this summer. Stay tuned to see them live at Soul Graffiti Studios!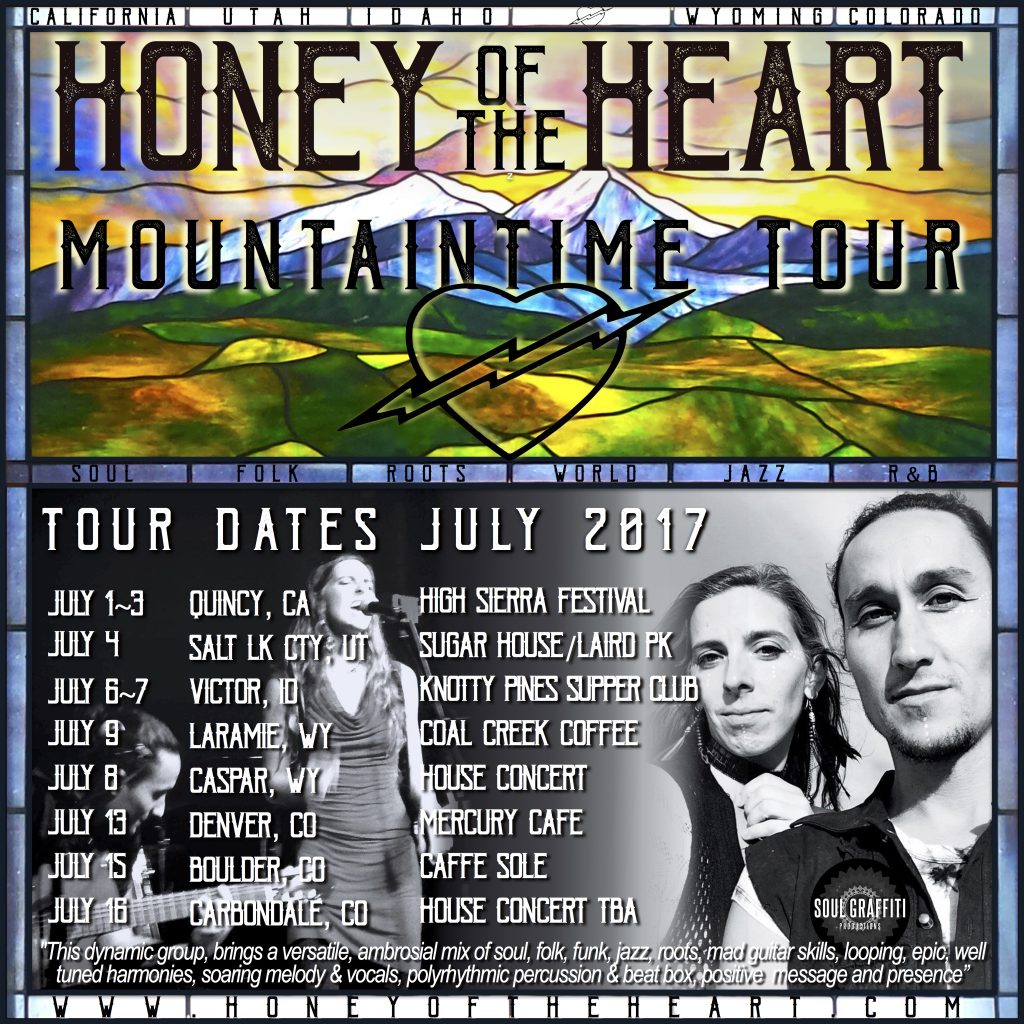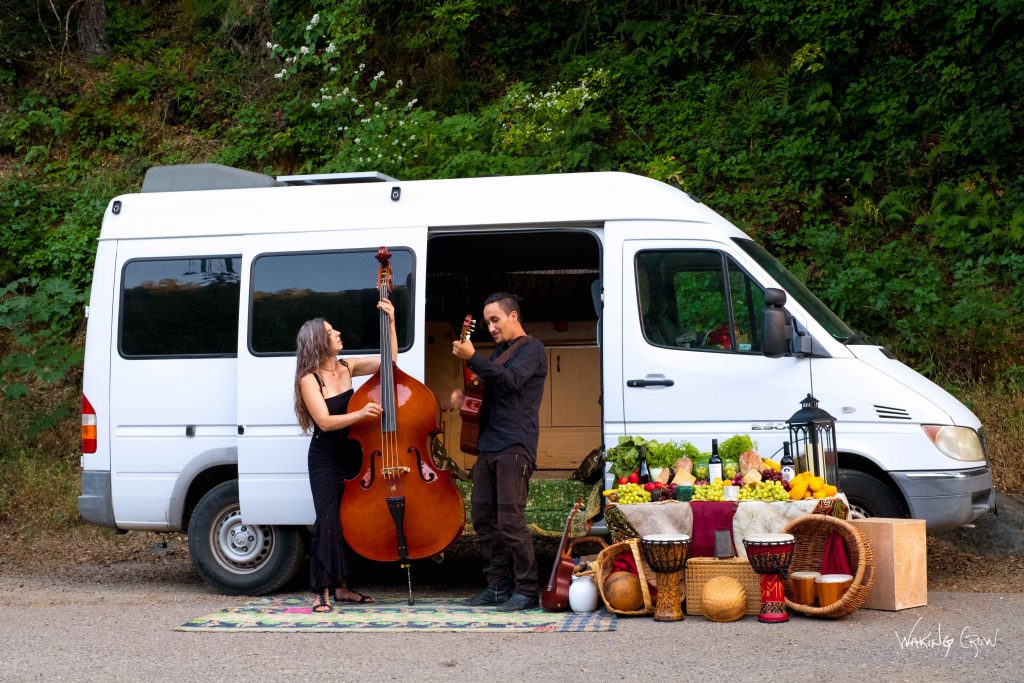 Honey Of The Heart in the new Soul Graffiti Tour Van. Photo: Waking Crow. Clothes: Phoenix Rising. More information on their tour at: www.honeyoftheheart.com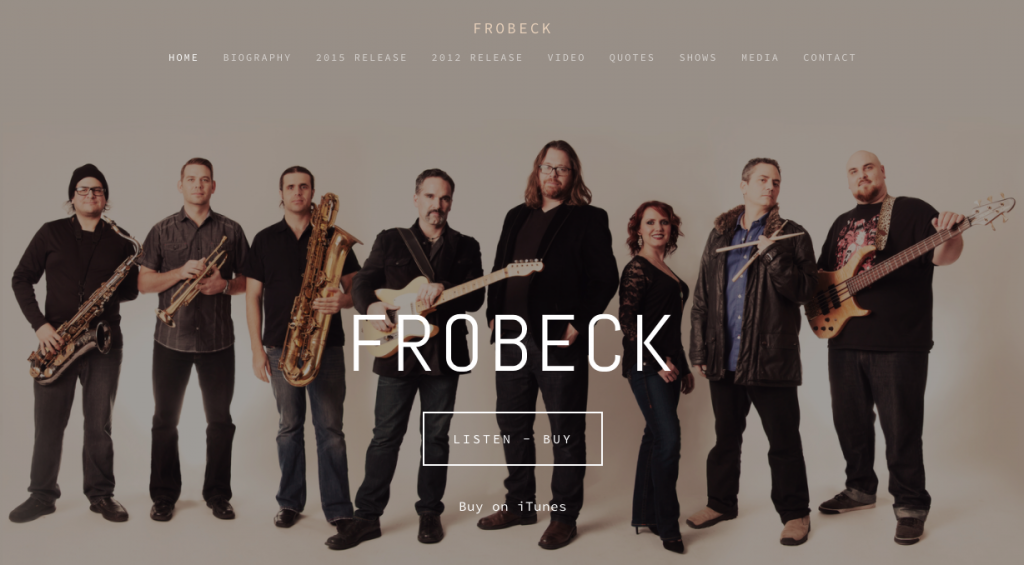 Frobeck came into Soul Graffiti Studios in June 25th to lay down an original funk tune that you will love. Stay tuned here, and check them out on their website: www.frobeck.com for upcoming shows, news, and ways to connect to the band!